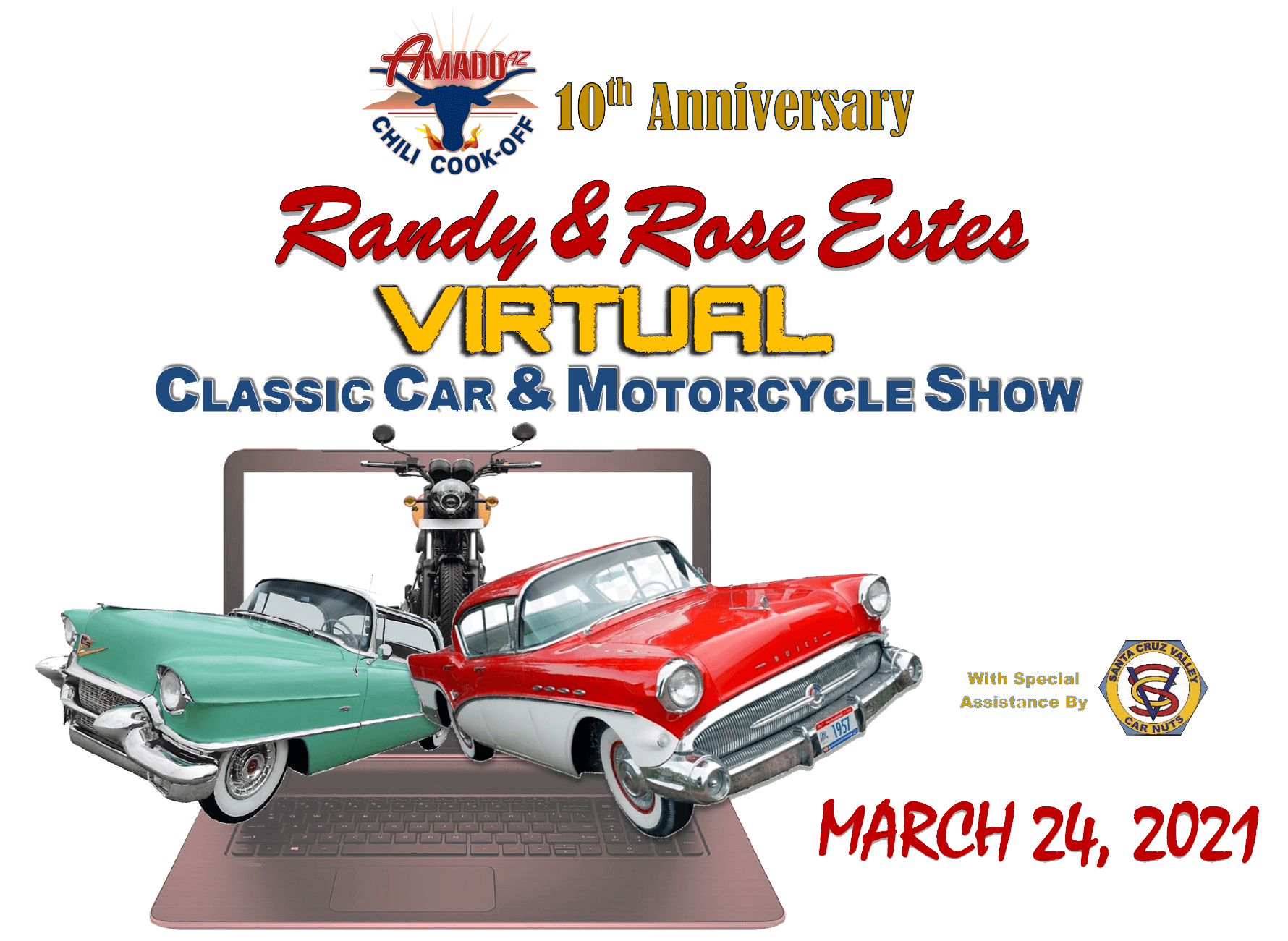 AMADO TERRITORY • 3001 E Frontage Rd • Amado, AZ 85645
Interstate 19 Exit 48 Arivaca Junction
Join us for the 2021 Virtual Car Show!
A Fundraiser for the New Amado Youth Center
Donate here to support the New Amado Youth Center!
Sign-up for the Classic Car & Motorcycle Show!
Register your vehicle by 5 pm, February 25, 2021.
Only the first 40 online paid vehicles registered will be able to compete. Payment will not be accepted the day of the show.